Solaris [2013]
Solaris is an apparatus consisting of several soap films that can be lifted manually. It is a machine that explores the mental process and physical activity of seeing and creates soap films as a spatial intervention. Solaris shows 6 screens placed behind each other to fully experience the play with light and reflections that occur between the different frames of the soap films. Through precise lighting the inner movement of the soap film is revealed, showing a turbulent choreography of iridescent colors and fluid motion. As gravity slowly takes hold of the membrane, the viewer can be mesmerized by the phenomenon, until inevitably the fragile film bursts.
Solaris is embedded in a context of visual music, extended cinema, synesthesia and what Assmann calls hypercolours, which characterize her work and are brought out in this work through the use of light. In creating her own screens made of thin soap films and the specific use of light, she plays with the different elements of the cinematic apparatus in the lineage of expanded cinema. The analog visual language that arises in Solaris refers to abstract and experimental film.
Solaris is the second installation in the triptych Assmann made on soap film, from which the monumental soap film installation Solace was the first chapter and the video installation Liquid Solid, made together with artist Joris Strijbos, is the third part of the triptych.
The titles of the works all have the word 'Sol' in them and refer to the sunlight that brings out the iridescent colors of the soap films.
Solaris was shown amongst others at the Saatchi Gallery as part of an art triptych curated by Piet de Jonge
Solaris was developed during the year of receiving 'the stipend for emerging artists for visual and fine arts' by Mondriaan Fund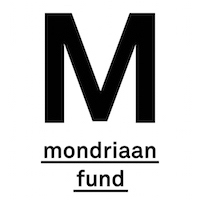 Concept: Nicky Assmann, Realisation: Nicky Assmann, Joris Strijbos, Stefan Kroon